Shopping Cart
Your Cart is Empty
There was an error with PayPal
Click here to try again
Thank you for your business!
You should be receiving an order confirmation from Paypal shortly.
Exit Shopping Cart
Create~link writers' Post Network Blog
This Writing Life
The Writers' Post Blog Network is the main page for  the "Writers' Post Facebook," "Writers' Post Google Plus," and "Writers' Post Create Space."   I started this Blog network after I finished my first 2 books. I admit it's a lot of work, but I've thought for a long time about the type of difficulties that beginning writers and other struggling creative people face while they try to pursue their dreams. And sometime this  struggle to survive and succeed ends in tragedy. That does not have to happen. Just like Michael Jackson said, "if you want to make the world a better place, ...make a change."  Well, go ahead and  make a positive change in someone's life right now by making a donation to this fund.  Use the form on our "Writers - Artists & Designers In Crisis" page to pledge a donation.
I created this Blog network to provide a platform where writers can make their voices heard.  New, drifting, struggling, unpublished, and self-published writers are welcomed to post about all things relating to "this writing life," discuss or map out a diary of  their new or progressing projects, seek answers to questions, look for resources, and look for support and assistance with problems personal or professionals. More experienced writers and those who have published through traditional publishing houses are encouraged to contribute and share their skills and experiences with our audience.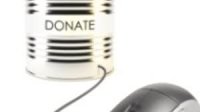 We look forward to your comments and contributions. Be the first to post here!
Ethical Hacking Workshop
Indian serverssoftware development in india ,web designing in india ,web hosting india ,school management software ,college management software ,software consultancy ,software consultancy companies, top it companies in india,software development
Online Certifications, Affordable Distance Education
Studysection is a wonderful site for students, working professionals, house-wives and children to get online certified in english, computer subjects, aptitude, professional education (bpo, kpo, call center, accounts, sales and marketing, hr).
Enter text into the translator, and then select languages
Edward Snowden's From Russia with Spite
Egyptians' "Day of Rage" or Civil Ward?
/