Shopping Cart
Your Cart is Empty
There was an error with PayPal
Click here to try again
Thank you for your business!
You should be receiving an order confirmation from Paypal shortly.
Exit Shopping Cart
Create~link writers' Post Network Blog
 PASS IT FORWARD: WRITERS - ARTISTS & DESIGNERS EMERGENCY FUND
March 8, 2013 On March 1, 2013, i previewed the creation of my Writers' Post Network on my Create Space blog. This Post Network includes, my main page blog at Createlinkusa.com, Writers Post Facebook, Writers' Post Create Space, and Writers' Post Google Plus. The Writers' Post Network is the non-profit extension of Createlink the homepage of Createlinkusa the official website of Winfield Group Enterprise. The mission of this Writers' Network is to serve as a platform for new, struggling, drifting, and self-published writers to express concerns, ask questions, get support and resources, and discuss their ideas. Writers should feel free to preview their work, and to discuss their projects and the difficulties that they might be dealing with, and to seek answers to matters personal as well as related to 'this writing life.' Experienced writers and those who have published through traditional publishing houses are invited to become an integral part of this community and serve as pillars for sharing skills and k knowledge. But more importantly, due to the nature of creative and freelance work and the share hardship that is involved in new beginning or restarting careers, writers and artists often experience extreme anguish and anxiety and personal suffering in silence over basic needs for financial resources. Many times, they go without food, get evicted, are unable to pay for travel expenses to return home for family support, or they are deprived of emergency medical care. unfortunately, these very serious emergency needs can sometimes create tragedy, which all of us would agree is abominable, and as all of us in this business know well, a creative mind is a terrible thing to waste, not to mention that the lost of any human life by unnatural causes is not acceptable. Due to this recognition, we have set up the "Pass it Forward - Writers in Crisis Campaign Fund" to help writers and artists in crisis or other emergency situations. We plan to keep the guidelines for application very simple as so to not delay the provision of much needed support. We will be using part of the profit from sells from our website to fund this invaluable initiative. We are asking all of you to go to our website: createlinkusa.com and make a contribution. Make the world a better place by leaving the ladder down after you have climbed up! We also encourage writers and artists, such as illustrators and designers to go to our site and become a member by simply signing our Guest Book. This will make it easier to assist them if and when they are in need of any financial emergency support. I look forward to hearing from all of you. Please post your comment and send me your feedback. CONTEST: THE FIRST 50 PEOPLE WHO MAKE A DONATION OF $35.00 OR MORE TO THE "PASS IT FORWARD - WRITERS IN CRISIS CAMPAIGN FUND" WILL RECEIVE A FREE COPY OF MY BOOK "AND SUCH IS LIFE - THE MUSE" BOOK I OR "AINSI VA LA VIE - LA MUSE" BOOK I. YOU CAN MAKE A DONATION BY GOING TO CREATELINKUSA.COM AND SIGNING OUR GUEST BOOK FROM THE SIDE BAR MENU. You can contact me at: createlinkusa.comfacebook at: facebook.com/marieyolette.winfieldgoogle plus Twitter at:@jesuieserenity. Please write a feedback or post a comment; also like this page and share it with your social circle; that is the only way we can get this information to writers and artists who may need our help! thank you. 
This Writing Life!
I wanted to at least finish setting up my website in draft form before  I would start my next book. I figured that if I could have the broad themes of the site set up I could then take my time  to deal with the finer details of graphics and design, which are absolute foreign concepts to me, definitely not in my alley. The problem is, after I was told by both Google and Vistaprint that it would take 2 to 3 weeks for the site to start showing up on Google search, the site was actually showing up on searches within 3 days of the domain registration. 
That literally threw my writing plans out of the window and flipped my schedule on its head.  Don't take me wrong, I think it was great that Vistaprint and Google could get something like this going so fast, but it totally messed me up because I hate it when I go on a site and they have this one page that reads, "We're under construction." Don't you hate that? I always thought, well, if you're still under construction then why did you let me find you on Google. And while I'm at it, I think those folks at Google are having way too much fun. Don't you think so? 
Anyway,  I can do many things, and I am pretty good at a lot of things, but developing a website is simply not one of them.  In fact, I think that I would have done a more effective job if I was doing brain surgeries in the past week. I spent so much time trying to set this thing up that even my pets started to give me dirty looks for ignoring them. And how can I forget my son telling me, after he looked at the abysmal work that I did on the site, that "just like words on a page do not make a book, just writing words under categories does not a website make." After that little insult, I decided that I'm going to just do the basics on this thing and then wait to get some real technical help in graphic design and some other things that can make my site more interesting and attractive. Well, at least he said that he's going to try to help me even though he's three thousands miles away.  In the meantime, I will go back to writing and start my next 2 books, "And Such Is Life - Relationships" Book II, and "Ainsi Va la Vie - Nos Relations" Livre II. I scheduled these books to be released by March 31, 2013.  I am open to all suggestions!
on tweeter @jesuieserenity
on google plus at 
This Writing Life
The Writers' Post Blog Network is the main page for  the "Writers' Post Facebook," "Writers' Post Google Plus," and "Writers' Post Create Space."   I started this Blog network after I finished my first 2 books. I admit it's a lot of work, but I've thought for a long time about the type of difficulties that beginning writers and other struggling creative people face while they try to pursue their dreams. And sometime this  struggle to survive and succeed ends in tragedy. That does not have to happen. Just like Michael Jackson said, "if you want to make the world a better place, ...make a change."  Well, go ahead and  make a positive change in someone's life right now by making a donation to this fund.  Use the form on our "Writers - Artists & Designers In Crisis" page to pledge a donation.
I created this Blog network to provide a platform where writers can make their voices heard.  New, drifting, struggling, unpublished, and self-published writers are welcomed to post about all things relating to "this writing life," discuss or map out a diary of  their new or progressing projects, seek answers to questions, look for resources, and look for support and assistance with problems personal or professionals. More experienced writers and those who have published through traditional publishing houses are encouraged to contribute and share their skills and experiences with our audience.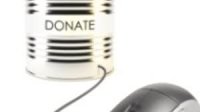 We look forward to your comments and contributions. Be the first to post here!
Ethical Hacking Workshop
Indian serverssoftware development in india ,web designing in india ,web hosting india ,school management software ,college management software ,software consultancy ,software consultancy companies, top it companies in india,software development
Online Certifications, Affordable Distance Education
Studysection is a wonderful site for students, working professionals, house-wives and children to get online certified in english, computer subjects, aptitude, professional education (bpo, kpo, call center, accounts, sales and marketing, hr).
Enter text into the translator, and then select languages
Edward Snowden's From Russia with Spite
Egyptians' "Day of Rage" or Civil Ward?
/