Shopping Cart
Your Cart is Empty
There was an error with PayPal
Click here to try again
Thank you for your business!
You should be receiving an order confirmation from Paypal shortly.
Exit Shopping Cart
Create~link writers' Post Network Blog
New Year - New Days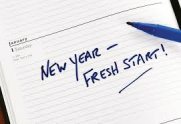 With eyes wide opened, trained into the future
We let go of the year that came and went so fast.
With anticipation we welcome the New Year
We await our dreams for brighter tomorrows.
New Year gifts! The world smiles upon you,
Surrounds yourself with feels of pleasant days to come.
Gifts are around you; the best ones are free: rain, air, sunshine!
New Year, new days, emergence of new life!
New Year, new days, the party continues.
New Year, new hopes, wishes for the ages!
Radiant life emanates from bright, smiley faces.
Prepare to receive more, on new smooth surfaces.
Review the passing year.
Prepare a wiser path for the brand new journey.
Pursue consistent tasks from beginning to end.
And then exalt your Soul in joy and happiness. 
We are all in transit aboard the ship of the year.
The ocean waves bring the New Year's load.
Live this adventure, explore on your travel.
But more important of all, enjoy all the facets of a Happy New Year!
JOIN OUR HUMANITARIAN CIRCLE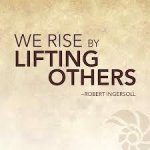 IN SUPPORT OF LITERARY - THE ART -CREATIVITY - YOUNG TALENT - AND THOSE IN ECONOMIC DISTRESS SUCH AS PROJECT WORKERS - SEASONAL & TEMPORARY WORKERS - LOW-WAGE EMPLOYEES AND LOW-INCOME FAMILIES IN CRISIS
The Philanthropists' Circle 
   The Awesome Earth Donors' Circle 
   The Literary & Art Supporters' Circle 
    The Giving Hearts' Circle 
           The Art of Giving Donors' Circle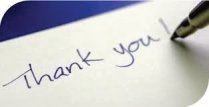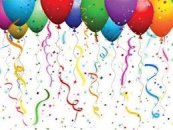 Our Predictions for 2014
Google_Images
In Politics:The 3-way war between mainstream Republicans, the Tea Party, and big-money outside conservative groups will heat up, with no clear winner comes time for the mid-term elections in November when House and Senate members are up for re-election. Democrats will retain control of the Senate and gain seats in the House of Representatives.
Republicans will act more moderate and reasonable, but will continue to hold the same old lines of budget cuts, money-making schemes for the rich, de-regulation, war on women, rigging the electoral map, obstructing the president's agenda, demonizing the healthcare law, and using degrading and inflammatory language to smear minorities.
Republicans will raise the debt ceiling without threats to the healthcare law or the economy.
Congress will not raise the minimum wage, or pass immigration or gun laws. Meanwhile, more mass shootings will continue to shock the collective consciousness and all 3 of these issues will play out in the 2016 general elections.
Southern states will continue to pass new voter suppression laws, abortion restriction laws, and ban on gay marriage.
The Affordable Care Act will reach its full implementation and will be sufficiently successful to prevent Republicans from making electoral gains by using it as a wedge issue.
In Foreign Policy: Diplomacy will continue to dominate U.S. Foreign Policy under the leadership of President Obama. Secretary of State John Kerry will succeed in brokering a permanent agreement on Iran's nuclear program with negotiators from the European Union under the supervision of the United Nations.Republicans and Democrats will try to derail the process by passing sanctions against Iran in the middle of the negotiations. In the civil war in Syria, Secretary of John Kerry will help to broker a cease fire.
The war in Afghanistan will wind down with few if any U.S. troops remaining due to differences between the U.S. and Afghan President Hamid Karsai on how to come to an agreement regarding post-war security issues.
Egypt will not regain its footing and the Muslim Brotherhood will continue to face off with the Egyptian military, even if the Egyptians hold new elections to elect a new president. Egypt will remain at risk of falling back into dictatorship.
The Obama administration will launch new efforts to establish a diplomatic solution between the Israeli and the Palestinians. These new rounds of diplomatic efforts will show promise for success and will continue into 2015.
Al-Qaeda and inspired outgrowths will maintain attack campaigns concentrated in the Middle East and Africa.
The Economy:The U.S. economy will continue to grow to the benefit of top earners and investors. The Stock Market will reach new height and bubble. The unemployment rate will fall to 6.5%. The jobs that will be created will continue to be in the temporary and low-wage sectors. Economic disparity will grow and poverty will increase. The "American Dream" will remain elusive to most, particularly younger people, new graduates, and minorities. China and the European economy will grow at a faster pace than that of the U.S.
In Religion:Pope Francis will reach deeper to provide new directions to the church and will consider making changes to the dogma of the Catholic Church. The Catholicism will grow stronger and that will weaken other denominations.
Social Issues: Gay marriage will be made law in half of the country and resisting states will struggle to hang on to unconstitutional bans, which will be struck down one by one in Court.
The Supreme Court will revisit the healthcare law and defeat further challenges to the law.
In Government: Republicans will try to invent new scandals to saddle around the Obama administration and seek to write articles of impeachment against the president.
Edward Snowden will release new classified documents about the NSA. The NSA spying program will reach the Supreme Court and provisions of it will be found unconstitutional. The government will strike a deal with Snowden.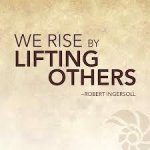 OUR 2014 CAMPAIGN FUND GOAL: TO RAISE $198,000  
IN SUPPORT OF OUR PASS-IT-FORWARD CRISIS & EMERGENCY FUND 
FOR PEOPLE IN DISTRESS DUE TO SUDDEN FINANCIAL CRISIS - LACK OF SUPPORT SYSTEM - CATASTROPHIC ILLNESSES & CHRONIC POVERTY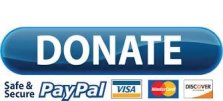 DONATE TODAY AND BECOME A PART OF ONE OF OUR DONORS' CIRCLES:
The Philanthropists' Circle with a Donation of $1,000 or higher
   The Awesome Earth's Donor Circle with a Donation of $500-900.00
   The Literary & Art Supporters' Circle with a Donation of $200-400
    The Giving Hearts' Circle with a Donation of $50-199.00
           The Donors' Circle with a Donation of $5-49.00 
               Please Make a Donation Today & Help Us Reach This Critical Goal     
          Your Donation to this fund is tax-deductible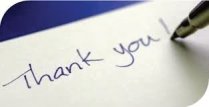 The George Zimmerman Trial
The George Zimmerman trial week 2 is coming to a close tomorrow, Friday July 3, 2013. Zimmerman a 29 year old Florida man shot and killed Trayvon Martin a 17 year old African American male on the evening of February 26, 2012. Police on the scene found the body of the dead teenager Trayvon Martin unarmed. Martin who lived in Miami with his mother and was visiting his father who lived with his girlfriend in a gated neighborhood in Sanford, Florida was confronted, shot, and killed near his home by George Zimmerman, a neighborhood watch captain. Zimmerman claimed self-defense and was not charged by Sanford Police. However, the case drew national outcry and sparked hot debate over racial tensions, vigilantism, police practices, and gun laws. Eventually, Zimmerman was charged with second degree murder his trial will      
resume tomorrow. Prosecutors are winding down their case after presenting evidence and testimony to refute Zimmerman's claim he was acting in self-defense when he fatally shot 17-year-old Trayvon Martin. Before they do, one or both of Martin's parents may be called to testify  about whose voice is on 911 recordings of a fight between Zimmerman and Martin that preceded the shooting.
Read More
...
/