Shopping Cart
Your Cart is Empty
There was an error with PayPal
Click here to try again
Thank you for your business!
You should be receiving an order confirmation from Paypal shortly.
Exit Shopping Cart
Create~link writers' Post Network Blog
| | |
| --- | --- |
| Posted on March 30, 2013 at 7:11 PM | |
Easter Message: In the Final Analysis
Like I announced last month, the Writers' Post Network Blog is a platform-based  outlet where writers, artists, designers, and developers are invited to join and share their projects, experience, progress, and even frustration. But today, I want to take some time out to post this spiritual analysis  for the Easter weekend.
 Easter is the most holly of holly days for about 2 billions or more people in our world - not just Catholics. The cross in Jesus' crucifixion was passed on to all of us symbolically. Look around and you will notice that each and everyone one of us virtually carries some kind of a cross, some heavier than others. And whatever you do, do not ask why!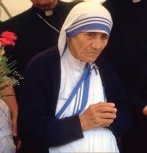 So, here is my interpretation and adaptation of Sister Theresa of Calcutta's  "In The Final Analysis"

     People can be  unreasonable, illogical, and self-centered;   
          Forgive them anyway.
     Some people make it impossible for anyone to love them or to care about them;
          Love them and care about them anyway.    
     If you are successful, you will win some false friends and some true enemies; 
          Succeed anyway.
     If you are pursuing a dream, people might trample upon you and squash that which you have already accomplished; 
          Pursue your dream anyway.
     If you are honest and sincere, people may cheat you and seek advantage over you;
          Be honest anyway.

     If you are kind, people may accuse you of ulterior motives and even treat you as if you were an idiot;
          Be kind anyway.  

    The good you do today is very likely to be  forgotten by people tomorrow;
          Do good things anyway.
Because, in the final analysis, it is all between you and God; It was never between you and  them anyway.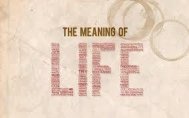 We wish to thank all of our readers who have emailed us to express appreciation for our work. It would be impossible to respond individually to all of the highly positive comments that we receive every day, and we do not even have a way to thank those who made sure to take a minute to "like" our site. Blog readers and website visitors do not have any obligation to do these things. In fact, since we do not have a "forum," our readers and visitors must consciously take an extra minute to leave us a comment or check our Facebook "like" button. In other words, those who are taking the extra minute to do these things literally go out of their way to do this. Given the young age of our site, we are really the new kid on the blog.But our visitors and readers have truly made us a sensational success on the world wide web, which is estimated to now have about 638 millions websites. 
Categories: Blog
/